Covid do-it-yourself tests: Northern beaches pensioners urged to have patience in RATs search.
Thousands of pensioners and concession card holders on the northern beaches are being urged by local chemist shops to "be patient" in their search for do-it-yourself Covid tests.
Pharmacists say they are struggling to meet the unprecedented demand for the at-home rapid antigen tests (RATs), due to lack of supply.
Their peak industry body, the Pharmacy Guild, vows that it's members are "moving haven and earth" to source and stock adequate RATs supplies.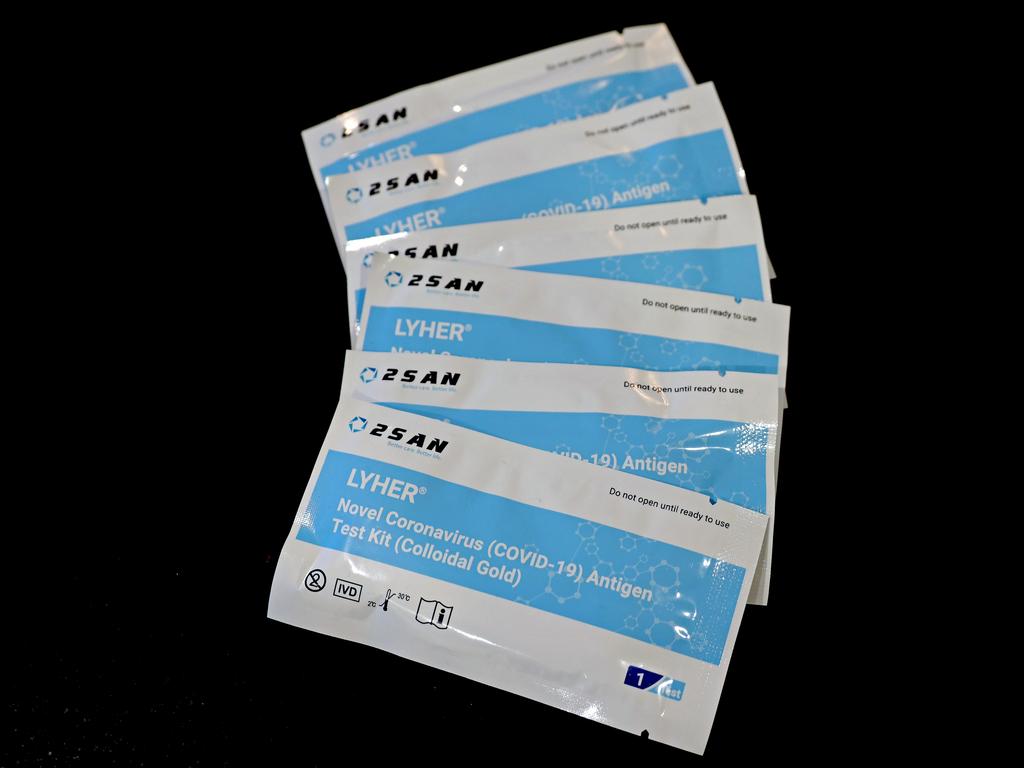 Covid-19 rapid antigen tests are in short supply in local pharmacies, for now. Picture: NCA NewsWire / Nicholas Eagar.
But local pharmacists say that poor government planning for the ongoing availability of the tests has not helped.
The federal government's Rapid Test Concessional Access Program started on Monday and allows pensioners and concession card holders to have 10 free RATs over a three-month period.
Pharmacy Guild of Australia president Trent Twomey said there would be enough tests over the course of the three-month concessional access program, but conceded that "supply is constrained at the moment".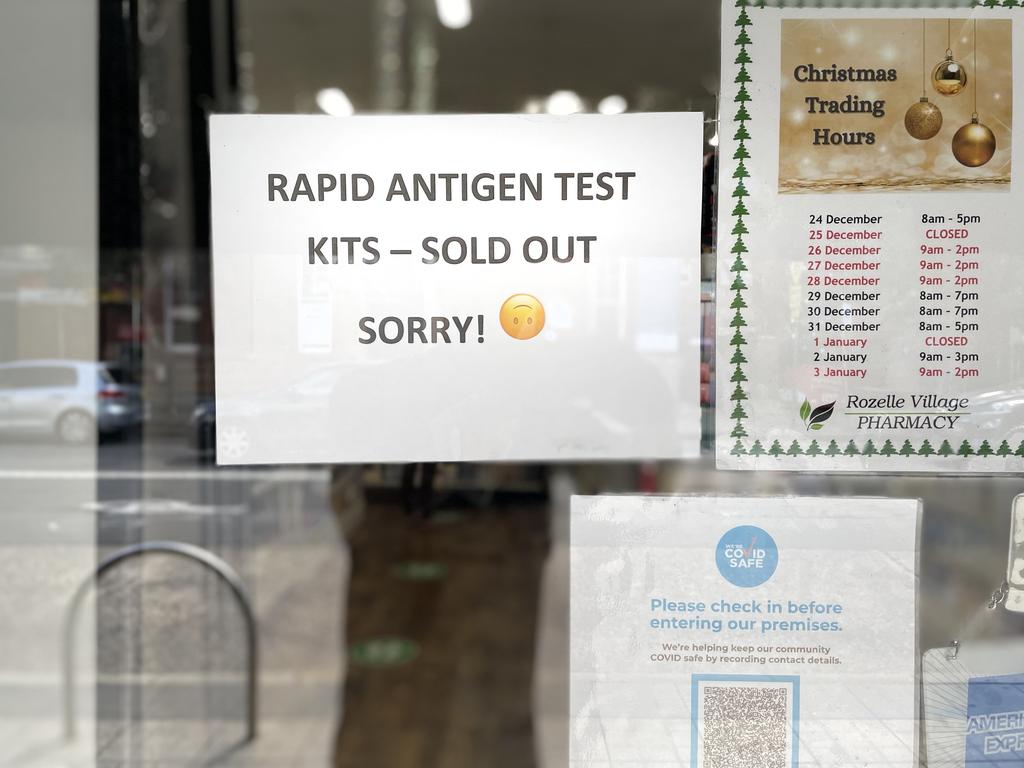 Many independent pharmacies on the northern beaches do not have RATs in stock and are still waiting for orders to arrive. Picture: Richard Dobson.
"This is a huge logistic exercise, at short notice. Pharmacists are moving heaven and earth to source and stock adequate supplies of RATs," Professor Twomey said.
"If stocks are not immediately available, we ask customers to be patient but to be assured we are doing all we can to match supply to the demand."
Professor Twomey said the majority of pharmacies will have the concessional RATs over the next fortnight with 13 million tests arriving in the next week and 22 million in the first three weeks of February, just for pharmacies.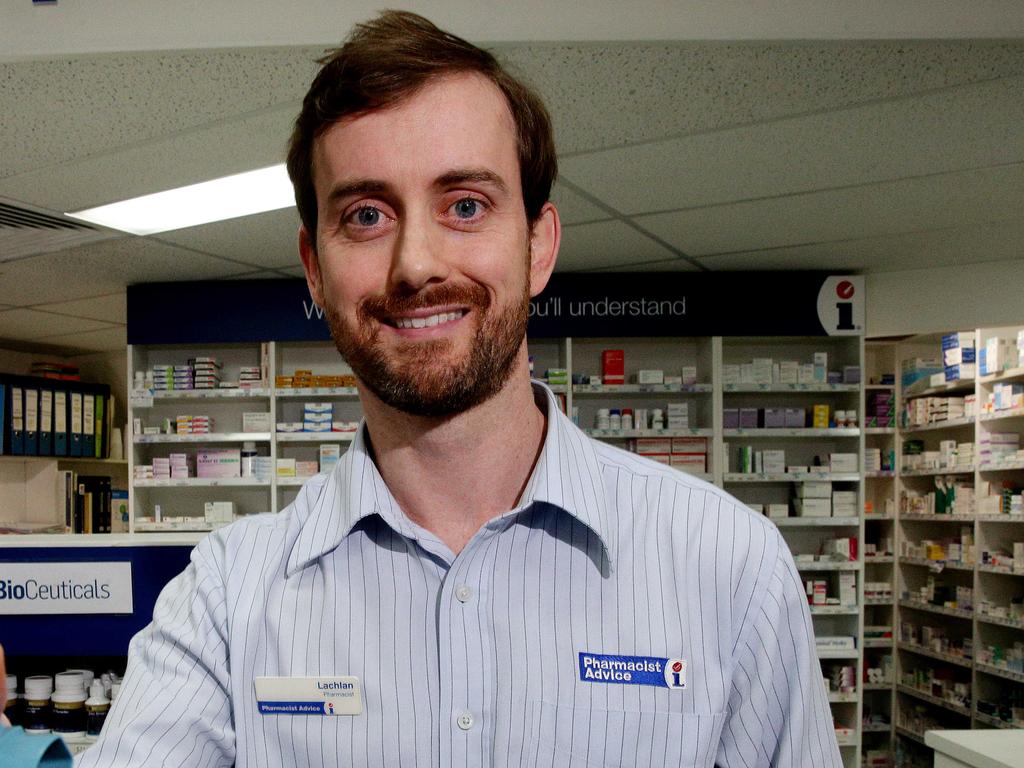 Manly Vale pharmacist Lachlan Rose said pharmacies assumed that government would supply them with RATs for the free concessional tests program. File picture: Manly Daily
Managing pharmacist Lachlan Rose, at Manly Vale Pharmacy, said independent, or family-owned, pharmacies had to source supplies of RATs for private sales as well as the freebies for pensioners.
"Pharmacists assumed, when they heard there was a free program coming, that the government would provide stock earmarked specifically to give to people with pension cards," Mr Rose said.
"Then they announced that 'oh no' pharmacies will have to source their own stock to give out.
"That caught some pharmacies unaware."
Mr Rose suggested that people connect with their local pharmacist and put their names down for RATs, or check on which outlets have RATs by visiting the findapharmacy.com.au website.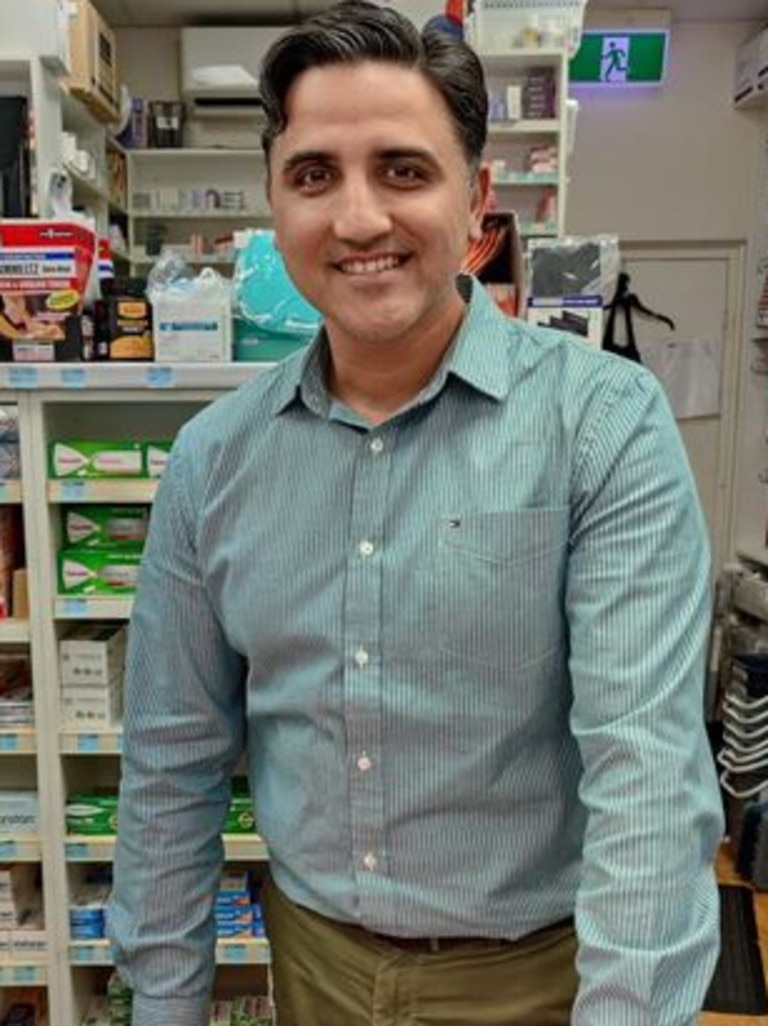 Saad Khan, proprietor of the Avalon Beach Pharmacy. Picture: Facebook (Avalon Beach Pharmacy)
Saad Khan, proprietor of Avalon Beach Pharmacy, said he had a delivery of 60 RATs on Tuesday, which he had to order through a private supplier four weeks ago.
"We are getting 15 to 20 concession card holders an hour coming in for the tests." Mr Khan said.
"The big chain pharmacies, with 600 outlets and the big buying power, seem to get deliveries every two days, get the tests for a cheaper price and get the same ($10) reimbursement from the government that independents like us get.
"It's not fair."
Independent candidate for the federal electorate of Mackellar, Sophie Scamps, a GP, said residents have been telling of their "confusion and frustration" and not being able to get a RAT.
"Local pharmacists are saying there has been a lack of organisation, a lack of planning and a lack of communication.
"One pharmacist said to me 'they announce the plan and then they start planning'."
Health Minister Greg Hunt said on Monday that it was a "staged program" and supply pressure would ease in coming weeks.
Mr Hunt said pharmacists were reserving RATs for vulnerable groups.
"We've worked with the Pharmacy Guild and what we're seeing is all the participating pharmacists are putting aside tests and I think that's really important," he said.
Source: https://www.dailytelegraph.com.au/newslocal/manly-daily/covid-doityourself-tests-northern-beaches-pensioners-urged-to-have-patience-in-rats-search/news-story/4688b2e868af443b778f6973ae2279ac